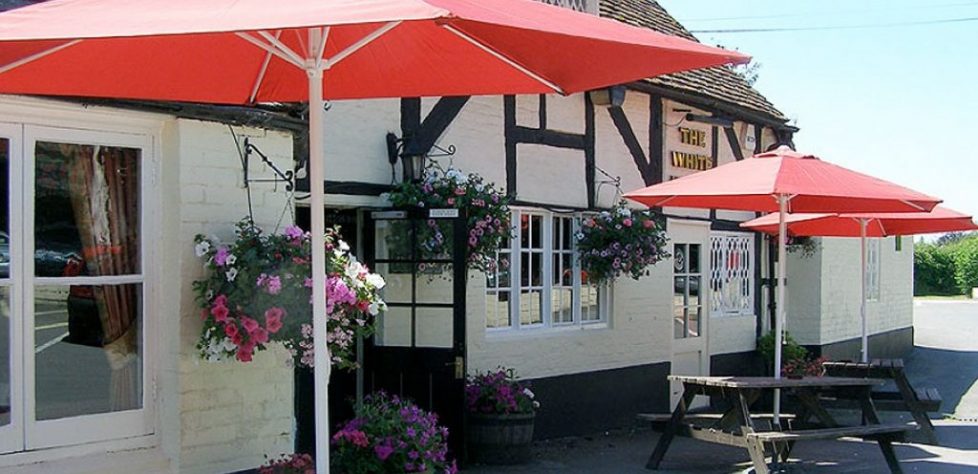 Hello and welcome to the White Horse at Ampfield. From its roots as a pilgrims' inn in the 16th century, the White Horse has been a charming, characterful pub and eating house ever since. Today we celebrate award winning home-cooking from locally sourced produce and a superb selection of drinks. Why don't you join us!
Latest Menus
We've changed our menus significantly since the new year, with some new dishes and we've even brought back a few classics too. We're open for food Tuesdays to Sundays during our normal service hours.
You can view all our menus here, or download the latest menus below:
Classic Car Nights
Classic car night at the White Horse is from 6pm on the 3rd Wednesday of every month and this year these are as follows:
Wednesday 21st June
Wednesday 19th July
Wednesday 16th August
Wednesday 20th September
Bring your car or vehicle and join us for a highly popular evening. Bring friends and family for food, drinks or a barbeque!
The White Horse Classic Car meetings are arranged in association with Hide-Away Vehicle Storage who offer prestige car storage & transport services from their HQ in Winchester.
About Ampfield
Ampfield is a small village set in beautiful countryside about two miles to the East of the picturesque country town of Romsey, and about seven miles south of historic Winchester, the ancient capital of Wessex.
The River Test and its lovely valley are two miles to the north-west, and the New Forest is about eight miles to the south-west.
The village can trace its roots back to prehistory, and our History page outlines the development of the village over the years.
The countryside around Ampfield has changed little over the centuries. The countryside surrounding Ampfield and its adjacent parishes has been designated a Heritage Area, and the Heritage Area Group promotes schemes to protect and enhance it. The many public footpaths provide a pleasant way of exploring the parish.
Links to further information:
Brit Stops
The White Horse has been a host in the Brit Stops guide for a number of years and are always delighted to welcome you to our village pub and restaurant.
As space is limited, all stops are by prior arrangement, so please get in touch and arrange your overnight stay. You can find out more about Brit Stops here.
Latest Menus
We have added an expanded selection of vegetarian, vegan and numerous gluten-free dishes to our menus.
Updated in January our latest Winter menus are below or you can view all menus here.
Book your table now